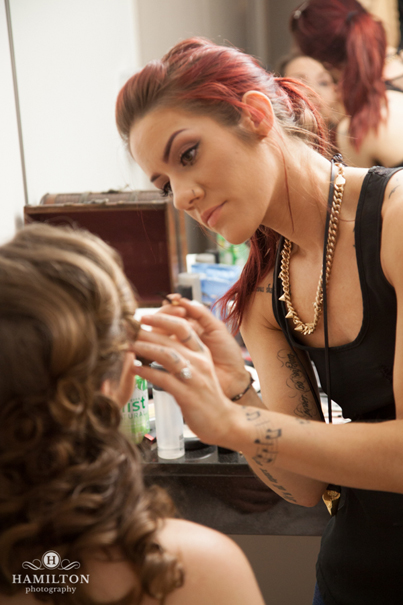 Kelley Unthank is a Maryland Makeup Artist with clients all over Maryland and the Washington, D.C. metro area including parts of Virginia. As a professional makeup artist in the area for the past 10 years, Kelley has worked with hundreds of clients from celebrities to brides to politicians to children. She has worked at some of the most prestigious venues and her training and experience has led her to where she is today!
Kelley Unthank attracts high profile clientele in Maryland and the DC-Metro area, including several celebrity faces and blushing brides. Kelley has eight years of experience in make-up artistry and served as a lead artist for MAC Cosmetics for three years. Her innate talent and passion led her to grace the pages of Essence magazine, along with other influential fashion prints. Kelley excels in all types of skin tones, complexions and can create all looks from natural beauty to avant-garde. Her beauty expertise includes weddings, special events, tutorials, and photo shoots.
Kelley studied hair and makeup at the prestigious Graham Webb Academy in Arlington, VA, just minutes from Washington, D.C.
In addition to doing bridal makeup for clients, Kelley has worked for some of the world's most notable celebrities and political figures. Her huge list of celebrity clients include Ray Lewis of the Baltimore Ravens, photo shoots for Essence Magazine, and many, many more high profile clients.
Join me on Instagram – @kelleyunthankmua